Riding Quads, Dirt Biking, ATVs at Cultus Lake
Riding quads, dirt biking, and getting dirty on bikes is a big part of the fun at Cultus Lake - in spring, summer, fall and winter. Riding has has become an extremely enjoyable sport for entire families. And there are few better spots around to mountain bike than Chilliwack and Cultus Lake. There are several specific areas and miles and miles of wide open logging roads and back country trials.
A trail area where both mountain bikes and dirt motorcycles play in the mud is up on Vedder Peak. To get here, head towards Hwy 1 from Cultus Lake and turn at Paramenter Road, go until a fork is in the road, park here. Look for the Vedder Ridge Loop sign for the mountain bike trail. A word of warning, use only the trails designated for either mountain bikes or dirt motorcycles, as each group has specialized in the trail maintenance.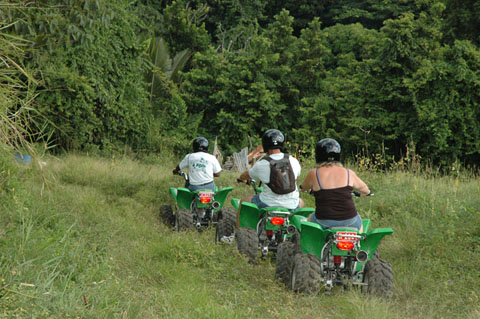 Explore all the activities in the surrounding areas on this page.
Ready to come visit? Contact us.